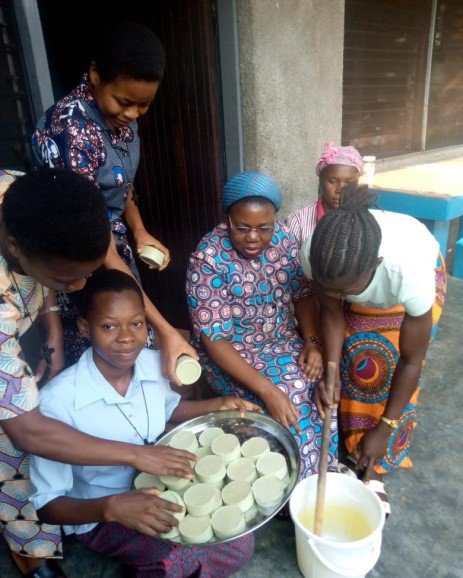 We, the community of the Holy Family Novitiate in Idiofa, have undertaken the manual production of toilet soap made from the plants of Hyssop and Aloe Vera. This initiative is the fruit of our listening and closeness to our people, a response that we want to give to their cries and concerns.  The idea was born out of the observation and reality that many people have destroyed the melanin substances in their skin and are prone to skin cancer as a result of using skin-lightening cosmetics. We are not indifferent to this situation. That is why we want to make our contribution to abolish this scourge: to guarantee the protection of the skin of the population of Idiofa in particular, but which we also wish to extend to other cities.
We felt invited to examine and adopt strategies that could help our brothers and sisters in need,  to nourish their skin at a lower cost, in order to protect melanin substances.
With our research, in a rural area, Idiofa, we have experienced that soap made from plants: Hyssop and Aloe Vera is an answer to this concern.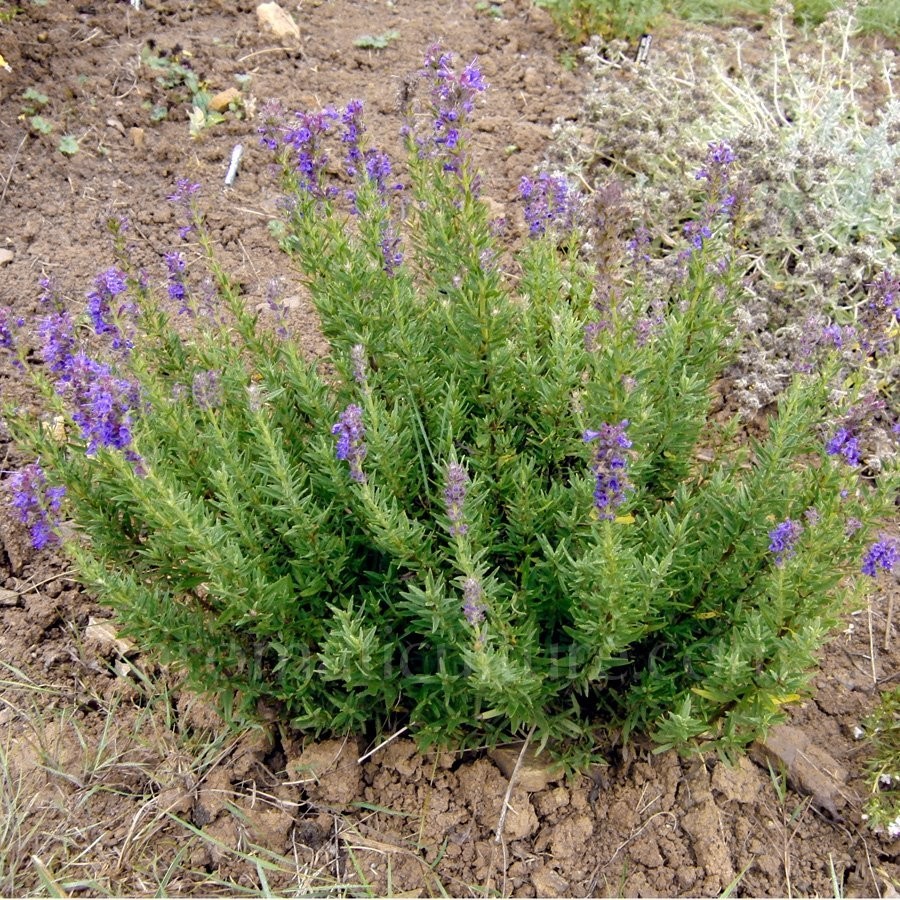 The manufacture of this soap, offered at low cost, is for us a contribution to the fight against one of the problems that plague Congolese society in general and that of Idiofa in particular.
Indeed, the research done tells us that hyssop is a sacred purification plant described in Psalm 51. The Bible calls it the herb of forgiveness.  Soap made from the hyssop plant purifies and clears the skin of all impurities.  Aloe Vera, known for its multiple properties, moisturises, heals and softens the skin. Its gel also relieves skin lesions.
The good use of some natural products allows us to share this experience of soap-making based on hyssop and aloe vera, so that all together, we can act for the protection of our skin based on plants offered to us freely by our environment, in order to reduce the risk of skin cancer to the as much as possible.
Dear brothers and sisters, your contribution to the continuation of this initiative, this mission will be welcome. However, we remain open to your suggestions. All together, let us be aware and act for the promotion of our low cost and easy to manage plant-based skin care products in order to reduce the risk of skin cancer. This is now our battle cry!
Sr. Solange BOMA
R.D.Congo/Burkina Faso