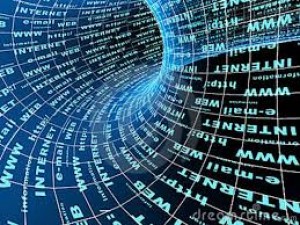 An interview of the review "Vida Nueva" with Fr. Antonio SPADARO, SJ
 "The web is not an instrument of evangelisation but an environment to be inhabited."
Priest, Jesuit, writer, blogger, tweeter, teacher, consultant to two Pontifical Councils… He is also known because of his position as editor-in-chief of  Civiltà Cattolica … and one of the most important contributions of this scholar is what is called cybertheology, something  which he himself defines as "thinking faith in the era of the Web".  He has just published a book on this subject in Spanish and on April 5 last he spoke in the "ICongreso iMisión", where he left thought-provoking statements to be reflected on: "The Web is not an instrument of evangelisation"; "There is no point making Facebook profiles with photos of little angels" and "The logic of the pulpit no longer works".
What in the role of the Church on the Web?
The Gospel concerns the people of today so the Church is called to be where they are. Today people are also on the Web and therefore the Church is called to be there too, not because it has to be up to date but because it has to be wherever people live.
So it is not an instrument of evangelisation but an environment…
There is a line of thought emerging on this subject. All we have to do is read Pope Benedict XVI's last message for the World Communications Day: the Church no longer uses the word "instrument" but "environment". The Web is not simply an instrument; it is an environment where we can relate and get to know one another. Therefore we are also called to live in the Internet.
Is there some resistance to this in the Church?
There is, because the Internet is looked on as something like radio or television. I have seen this with bishops. In the beginning there is resistance but then this turns into enthusiasm. Promoting this way of understanding the Web is an interesting and exciting challenge because we are not speaking of using a tool; we are speaking about incarnating the Christian life in a new environment.
There could be an objection that the Church is too exposed by being on the Web.
The Church should be on the Web because that is where people are. I can understand the objection that it is too exposed but it is always better to be where we can give an opinion that is different from others than not to be there at all.
Another idea which you support is that on the Web we must encourage questions rather than give answers.
This is another big challenge.  At the present time everything is an answer.  For example, advertising gives answers to questions which often we haven't even asked.  Evangelisation has fallen into this way of thinking also and we have grown accustomed to seeing the Gospel as the answer to all the questions that people ask.  This way of thinking turns the Gospel into one more answer among many. At present, the great challenge is to show people that the Gospel contains the big questions that concern them. This can facilitate a meeting with Christ.
Is there a danger of falling into a kind of Church marketing?
This is a risk.  That is why I insist that we must not only give answers but encourage questions.   We have to avoid the way the world of advertising thinks, trying to sell the best product.
Aren't there people excluded from the digital continent too?
Recently the awareness has grown that the Web should be recognised as a right, for example, to access information.  Access to the Internet is fundamental, so projects are being set up so that places without resources can get the necessary technology. In this regard, I would like to say that it is very important that communications reflect the needs of the poorest. Those who have access to the media have the responsibility of giving a voice to those who have not.
Is the Pope a model of communications?
It attracts attention when a 77 year-old person without technological experience communicates in an up-to-date way.  In fact, he is a Pope who is easily tweetable and who has a very good relationship with the media because he gets his message across very easily.  This can surprise us, but it actually comes from his pastoral concern and his desire to be in contact with people.
(Source: Vida Nueva  No. 2890 – April 2014)