Pierre Bienvenu Noailles, founder of the Holy Family, found the source of his inspiration in contemplating Jesus, Mary and Joseph, image of the Trinity and germ of the Church. He remained fascinated by this family who were united by the same desire, the same happiness - the Will of God - God Alone !
He felt called to found an Association: The Holy Family of Bordeaux. In his dream, he saw the Association as a huge tree, with flowers and fruits of every season, birds of every colour, of every country, each one with its own particular song, but singing as if with one voice.
In 1820, in Bordeaux, the scene of an authentic spiritual renewal, he established one of the most original institutions of the time, combining different states of life – Religious, Consecrated Seculars, Laity and Priests.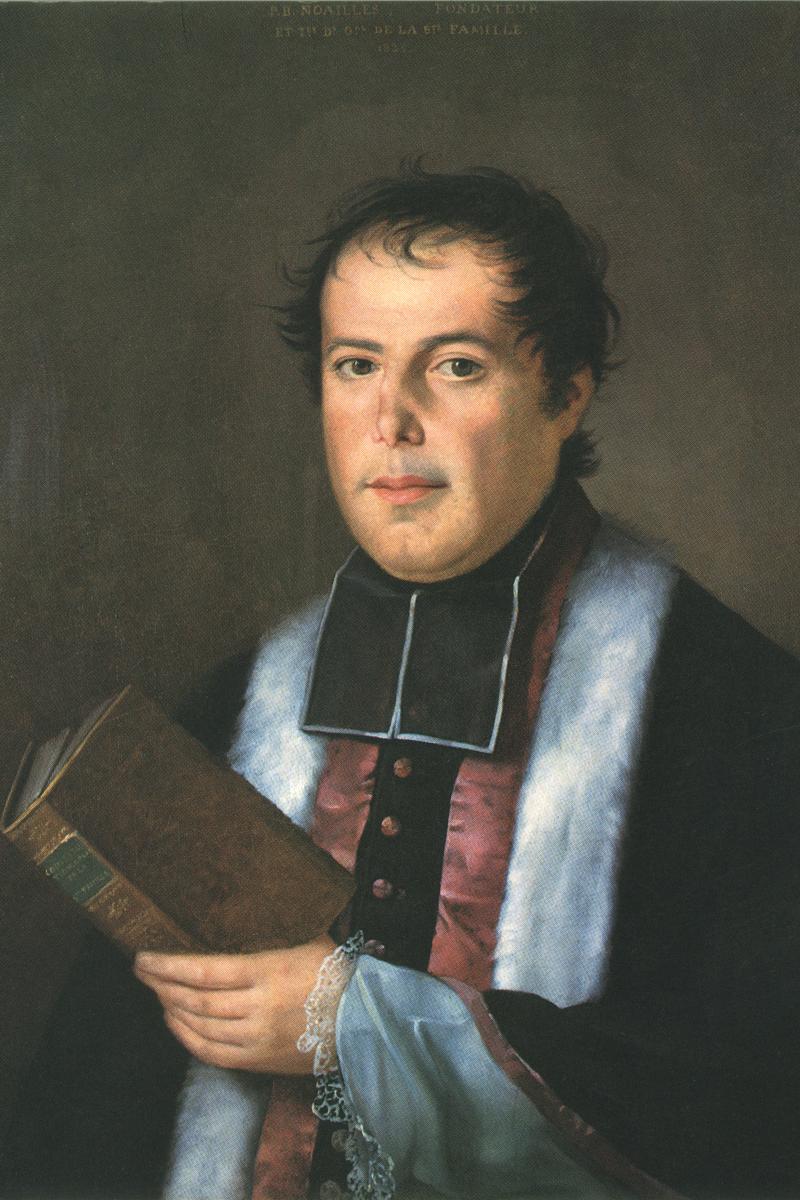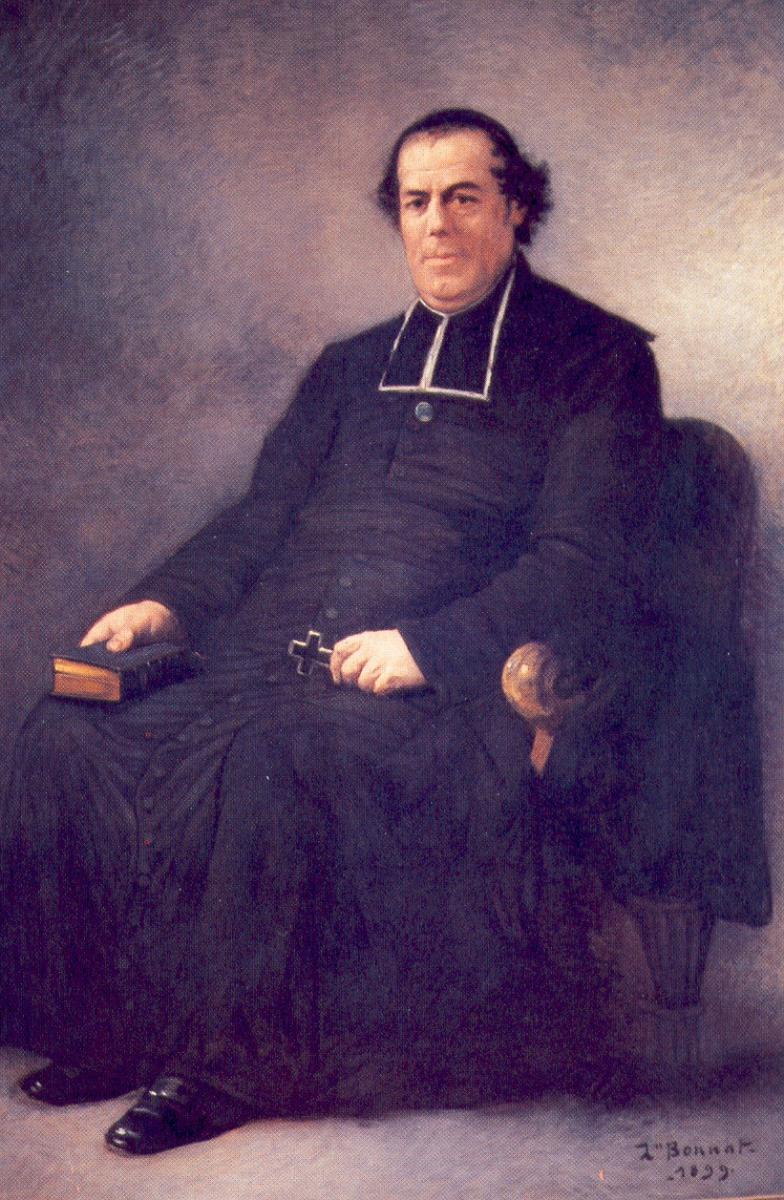 Father Pierre Bienvenu Noailles as a young Priest                                                       Portrait of Pierre Bienvenu Noailles, by Léon Bonnat.