2014 is a Jubilee year and a year of thanksgiving for the community of the Sisters of the Holy Family of Bordeaux in Banda.   This community was founded in 1989 at the request of Monseigneur Eugène BILETSI, the then bishop of the Idiofa diocese.  All the members of the Family of P.B.N. – Religious and Lay Associates – as well as  the people of the Banda parish came together to celebrate this great event.
The jubilee celebrations began with a talk on the Family of Pierre Bienvenu NOAILLES and the history of the Holy Family in Banda.   As well as the talk, Mr LEONARD MBEMBE, the president of the Lay Associates in DRC, shared on the Congress with the Lay Associates from the different parishes: Gungu, Ngashi and Banda.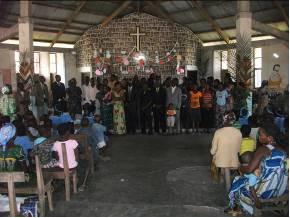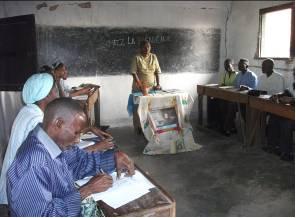 The parish priest, Fr. Laurent MUSUMADI, presided at the Eucharist at 9 o'clock on Sunday 13 July 2014.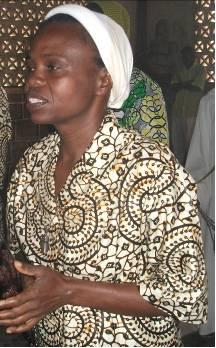 At the end of the Mass Sr. Pascaline BUR, one of the foundresses who also celebrates her Silver Jubilee this year spoke on behalf of the founding group.  She thanked God for God's loving care working through the Sisters for the good of the people.   She also thanked the people of Banda for their spiritual, moral and material support.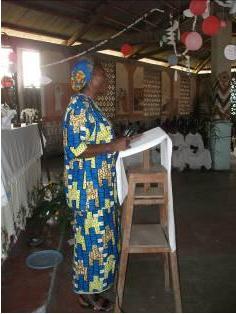 There has been a change in the people's understanding of Religious Life and, in this context, Sr. Georgine MUFOGOTO, thanked the people for all their support and challenged them in the following terms:  "The Sisters of the Holy Family of Bordeaux have given themselves body and soul to Banda  and they hope that one day some young women from the Banda mission will enter with them."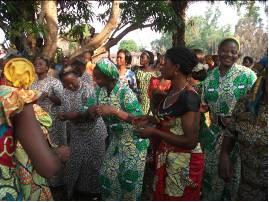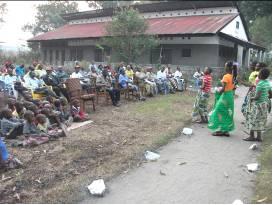 The people of the Banda parish expressed their joy by coming to the celebration, by their music, their presents of vegetables, dancing and playing games.   To show their gratitude for all the Sisters have done for the youth of Banda, the young people presented a sketch on the vocation and mission of the foundresses of the Banda community,   Srs. Rosario ALVARES, Franca LEONE and Pascaline BUR.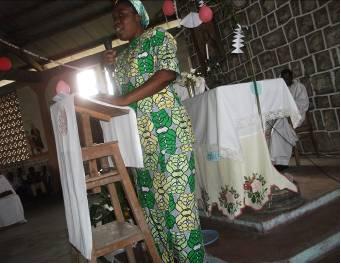 Claudine GAYONGO, who is in charge of vocations work, took the opportunity to explain the different vocations in the Family of PBN. She emphasised Jesus' invitation "The harvest is great but the labourers are few."  "In order to respond to the needs which require the Sisters' presence in Banda and elsewhere, we need young people to continue the mission of Christ," she said.
On behalf of the Communications Team
Sr. Claudine THAMBWE