Submitted by

annie

on Mon, 06/11/2018 - 23:13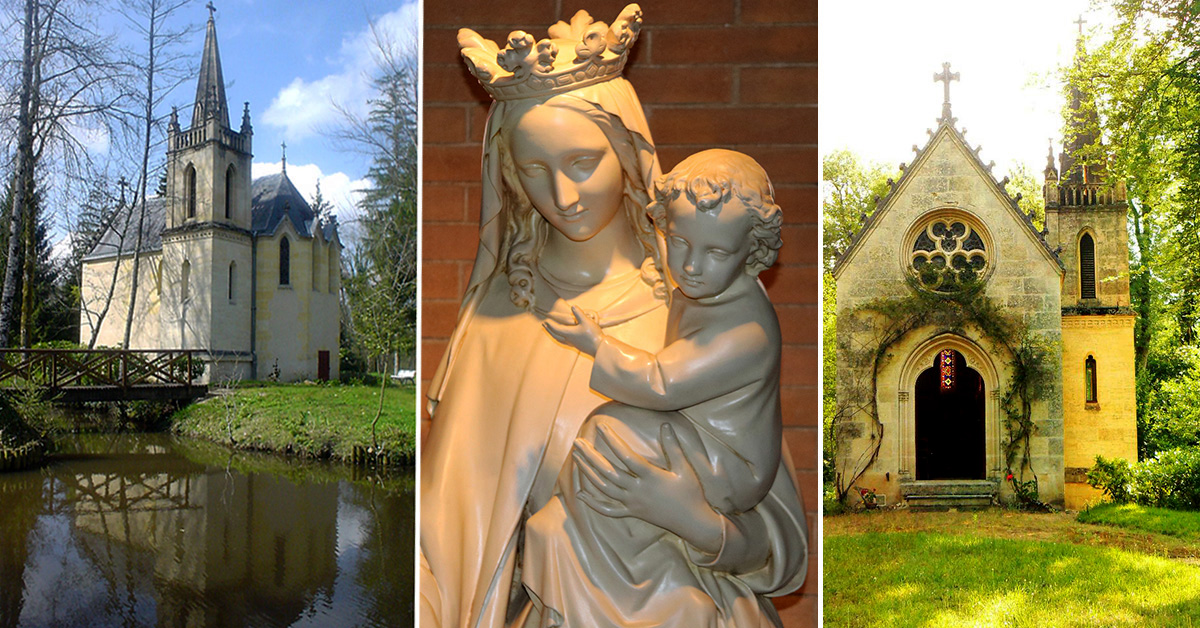 Today all members of the Holy Family celebrate the feast of Our Lady of All Graces.
All through his life, Pierre Bienvenu Noailles had a love for Mary.  His love was expressed in the title – Our Lady of All Graces, which was beloved to the Founder because it reminded him of the many favors received during his life through the intercession of Mary.
He was so drawn to Mary that he dreamt of building a sanctuary where people could honour her and entrust their lives to her protection and guidance.  This dream was realized in creating the island in Martillac dedicated to our Lady of All Graces which was officially inaugurated on 2nd October 1838.  In the words of the Founder, "Mary is the source from which all the blessings and favors of heaven flow.  Here she will be invoked under the title Our Lady of All Graces."
'Good Father' desired to go alone there and often spent hours in prayer before Our Lady of All Graces. He prayed, contemplated on his projects near the Virgin and even wrote the Rules of his Association there. 
He invites all of us to have the same devotion and love towards Mary encouraging us to come to Mary, leave all our worries at her feet, place all our hope in her hands and entrust her with all our interests.
As we celebrate this feast, let us be grateful to Mary for the many blessings we have received through her, personally and as Institute/Family and ask her to give us the grace to grow more and more into the likeness of her Son. 
OUR LADY OF ALL GRACES PRAY FOR US AND OBTAIN FOR US THE GRACES WE ASK OF YOU!