Submitted by

annie

on Fri, 01/01/2021 - 12:55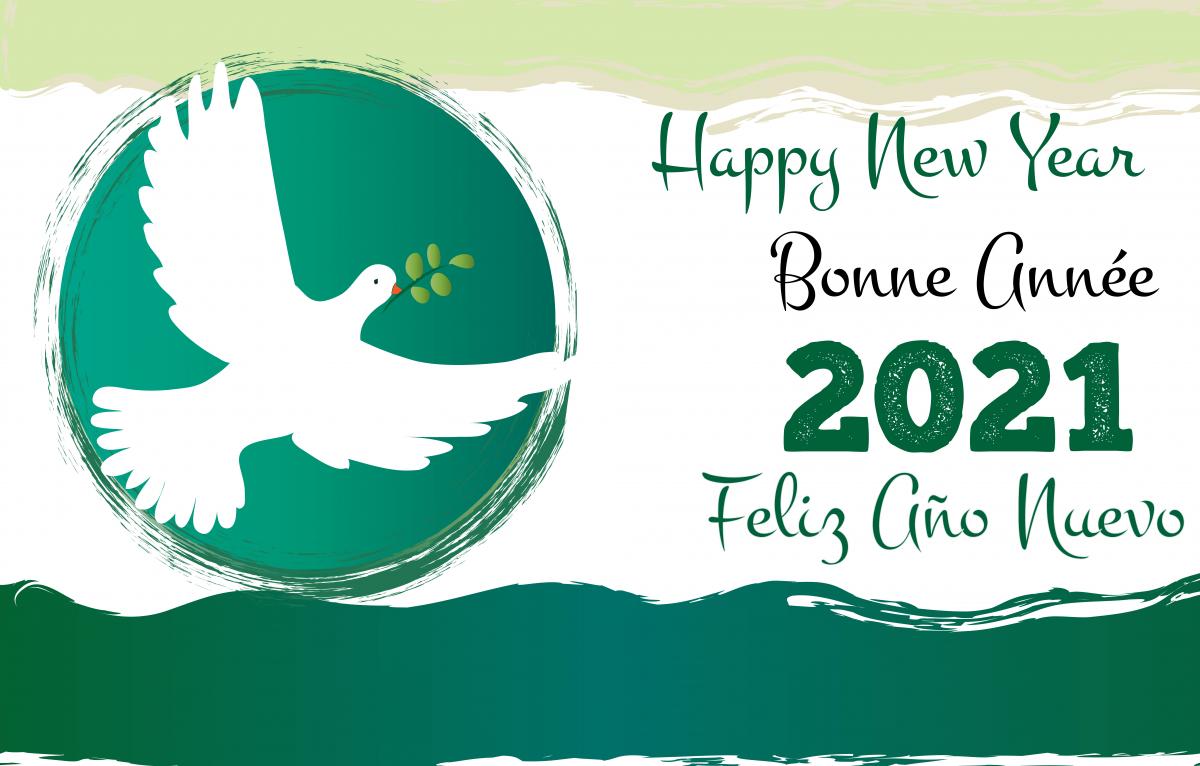 "At the dawn of a new year, to all I offer my best wishes that the coming year will enable humanity to advance on the path of fraternity, justice and peace between individuals, communities, peoples and nations.
The culture of care thus calls for a common, supportive and inclusive commitment to protecting and promoting the dignity and good of all, a willingness to show care and compassion, to work for reconciliation and healing, and to advance mutual respect and acceptance. As such, it represents a privileged path to peace." (Pope Francis)
On this first day of the year, World Day of Peace, we pray especially for all peoples in our world, oppressed by war.
May the people rejoice in you;
May all people sing with gratitude to the Beloved!
Let the nations be glad and give thanks,
For you call the people to integrity and justice;
You guide the nations upon the earth. (Psalm67)
'A journey of peace is possible … Its point of departure must be God's way of seeing things. God does not see with the eyes, God sees with the heart. And God's love is the same for everyone…' (281-Fratelli Tutti)
Wishing you all a happy and peace filled New Year 2021!
May the 'unknown' be faced with Hope, trusting that God is present in whatever comes!