"Trafficking seriously damages humanity as a whole, tearing apart the human family as well as the Body of Christ". (Pope Francis)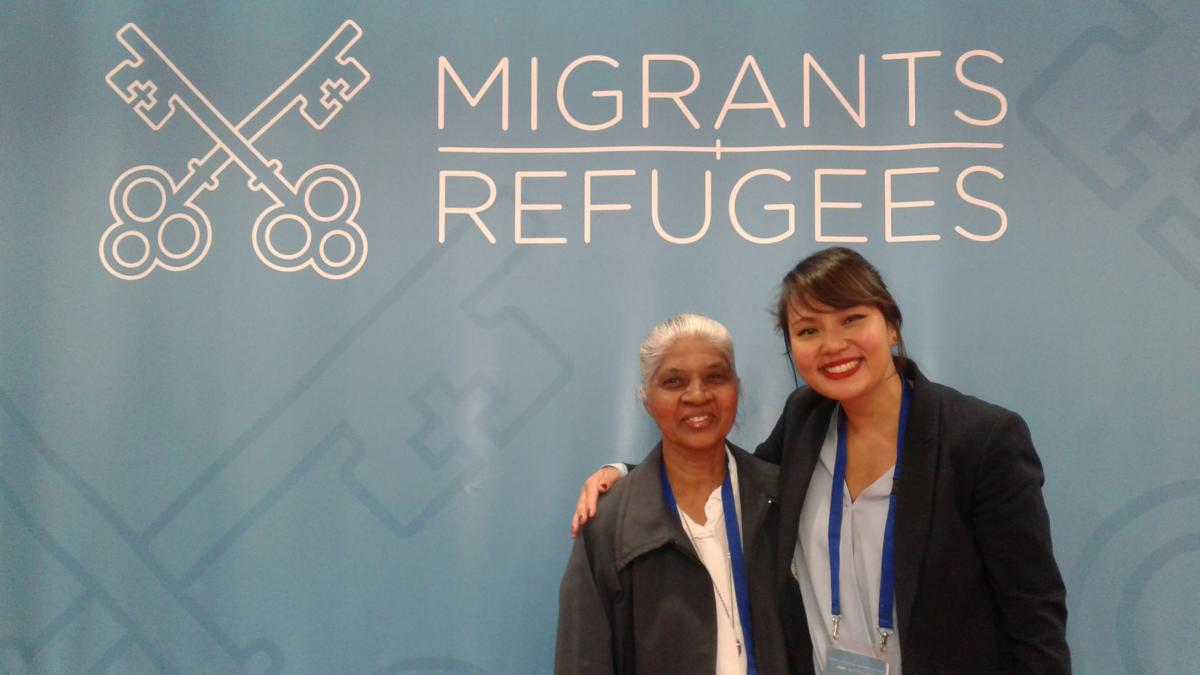 "Talitha Kum networks" who work globally to end Human Trafficking organized a conference in Rome. Nearly 200 members, including Bishops, priests, men and women religious, project coordinators and pastoral agents, representatives of Catholic organizations and foundations and trafficking experts from various parts of the world participated in this International Conference on Trafficking, from 8 to 11 April 2019 held by the Migrants and Refugees Section of the Dicastery for Promoting Integral Human Development (DPIHD). This was a huge opportunity to strengthen the collaboration between the Religious. The reflections done based on the Pastoral guidelines against traffic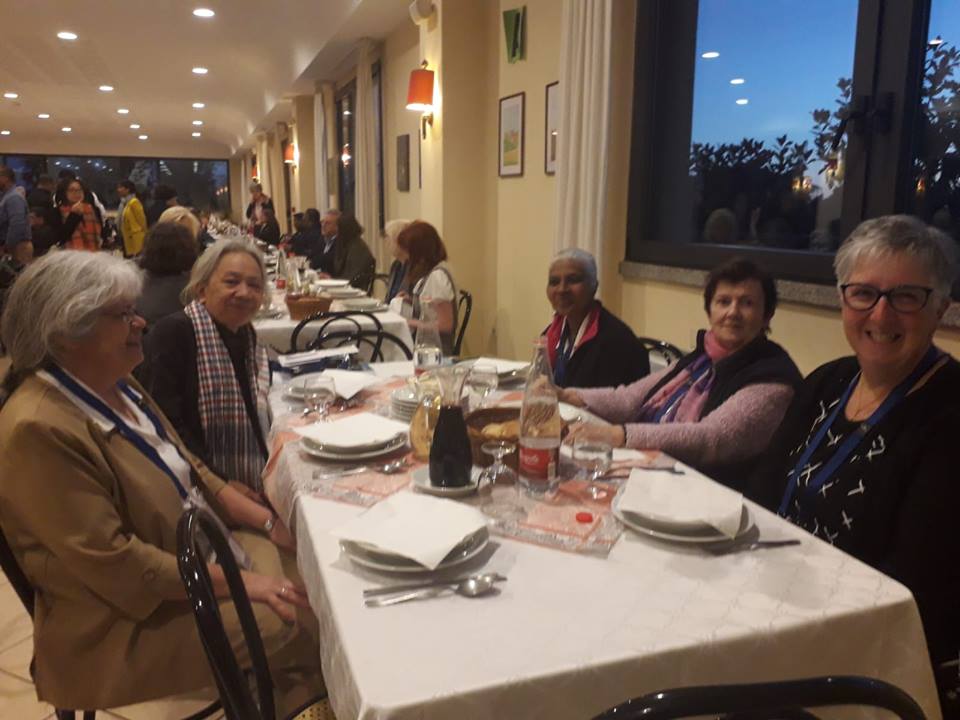 king of people were very enriching.
Our two representatives; Vivian Fernando (Philippines) and Melanie O'Connor (South Africa) were among the 200 participants.  On the third day afternoon, they concluded their conference in the new synod hall Vatican. "This Synodical way of being Church, walking together with God's people in following Christ and doing his work is very important for us as we conclude our conference in this hall, in a way we contribute this work in our own respective churches", said Father Michael Czerny. During the Audience with the Holy Father, Pope Francis addressed to Participants said, "Your presence, dear brothers and sisters, is a tangible sign of the generous commitment of many local Churches in this pastoral area.  The numerous initiatives which put you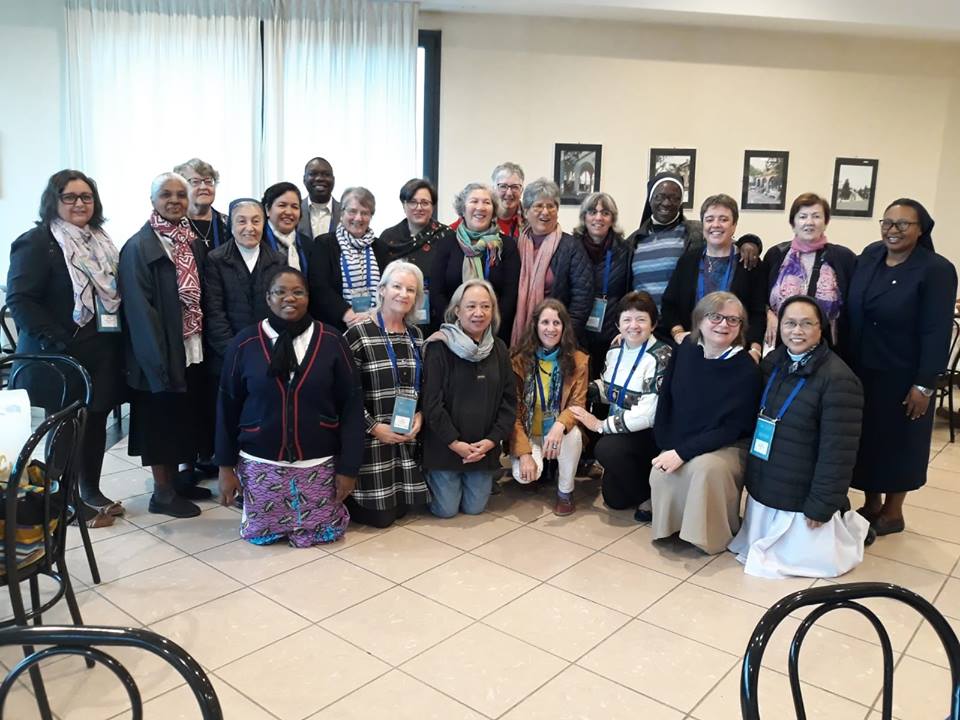 at the forefront of efforts to prevent trafficking, protect survivors and prosecute offenders, are worthy of admiration.  I feel I should express special thanks to the many religious congregations that have worked and continue to work, also through networking, as the "front line" of the Church's missionary action against all forms of trafficking".
The end of the Conference dedicated to the implementation of the Pastoral Orientations on Human Trafficking, prepared by the Section for Migrants and Refugees of the Dicastery for Promoting Integral Human Development and Holy Father approved it.
Part of this article was given by Vivian Fernando (HFB)