Submitted by

annie

on Tue, 12/29/2020 - 10:49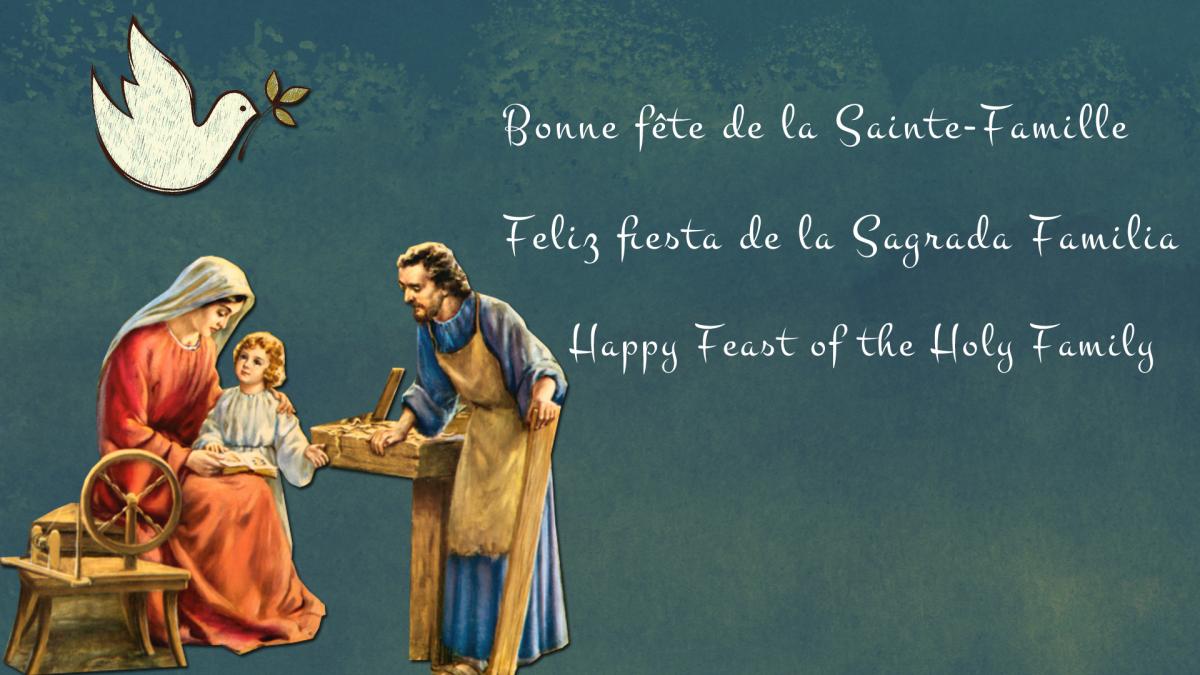 God who is Trinity, Love, Communion, makes that experience tangible to us, taking flesh in Jesus.  Thus was born the Family of Jesus, Mary and Joseph whom we name the Holy Family of Nazareth.  
Mary lived her faith-filled 'yes' accepting into her the WORD and pondering on it;  Joseph listened to and trusted God's promise accepting what humanly seems 'impossible'.  Jesus, the 'God incarnate' bonding them together in Love, gave up his life to make God's Kingdom come. Ever turned to God, they experienced mutual understanding and care; acceptance and respect; support and sustenance.
Because Jesus is the Son of God, Mary is 'blessed among women' and Joseph is called 'the faithful and just man', everything did not go smoothly or peaceful within that Family.  From the beginning was the experience of humiliation, rejection, agony of fleeing with the child while other children perished and struggle to face the unknown in discovering God's ways.
'Holy Family, Gentle image of the Trinity' as we honour you today, look with tenderness on all families whose situation is not different from yours.  While some enjoy unity and love, many live in danger of death, scattered, displaced, exiled, unsheltered and poverty stricken.
May we who bear the name of 'Holy Family' walk close to them, sharing their joys and pains so that in everything, with awe and gratitude we may trust God whose Love never fails us.  May we collaborate in the creative work of God who 'lifts up the humble and fills the hungry with good things.' 
HOLY FAMILY whom we have taken for our model, protect and defend us.
A Happy Feast of the Holy Family!