A group in Dublin, led by Lynda Ennis,  responded to the Television News about some women in a community centre in Donegal who responded to the need for protective masks for people at the 'frontline'.
Sr. Pauline Harney was invited to join the effort and Pauline, in turn, invited Sisters of her community who wanted to join with her. She also invited women from outside who might wish to be part of the project in making the masks.


The masks are made of cotton and therefore washable and re-usable. Special filters are inserted into the masks and are regularly replaced after use.
Thanks to the devoted efforts of seven women in the sewing team, as well as  several of our community, seventy completed masks have already been sent to Donegal to be distributed throughout Ireland.
Pauline contacted the community Gardai (Police) to help with transporting  materials.
Bikers also joined the project to deliver material and completed masks to different nursing homes and to servers. Pauline also invited her nephew, Shane, who is a biker, to pick up material from the Convent and deliver it to the ladies involved in the sewing.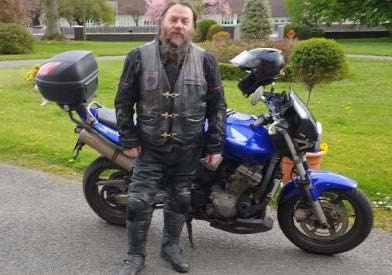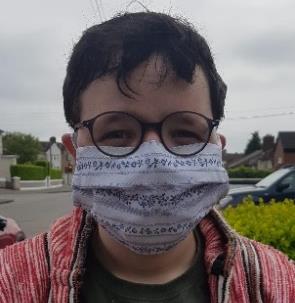 As a Community, we donated towards the cost of buying some material. There were also donations from people outside.
Those of us involved are convinced it is a worthwhile project, not only for hospitals and nursing homes, but also for ourselves - simply because instead of feeling helpless we know our community is making its own contribution to the struggle against Covid-19.
Holy Family Community, Newbridge Ireland