The awareness programmes conducted along with the "HANGUM WARUSAWA" project. The youth of the holy family, Colombo unit has been conducting various programmes since 2017, under the project, "Loved ones seeking for a smile of Hope –Showers of feelings".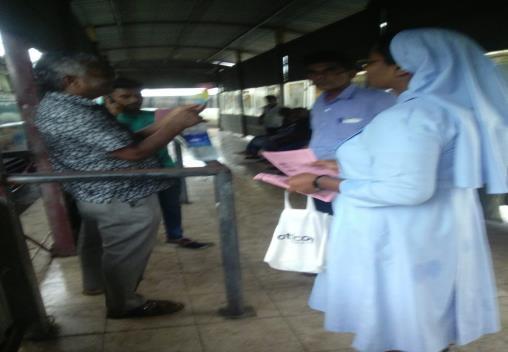 These programmes were launched through SUPATHA (Youth of the HF) units in different parts of the southern part of the country targeting the public to concertize them on cancer and cancer prevention. We gratefully mention that the medical officers and the Cancer Prevention unit, Colombo give their fullest support for our programme.
One such interesting awareness project conducted on 6th October 2018 at the main bus terminal of the capital city, Colombo was a street drama with distributing leaflets and stickers.
Although the Colombo skies gave out massive torrents of rain we did not give up. Apostolic Sisters, Supatha members, and   Supasa members gave their maximum in this effort.
The responses of the public were satisfying. They were receptive, most of the private bus and three-wheeler drivers willingly pasted the sticker in their busses.
We are determined to save at least one life by giving out information about cancer, as out of the
15,000 patients who are diagnosed with cancer around 5000 become victims due to ignorance. Our battle against this dreadful disease will continue in future too with many other awareness programmes in rural and urban areas so as a preventive measure. Our vision of "Hangum Warusawa" project is to create healthy people through awareness.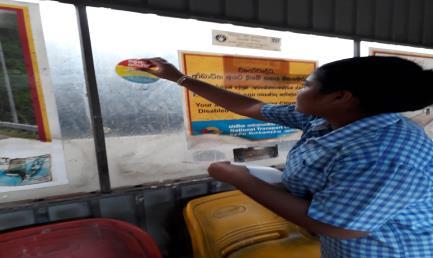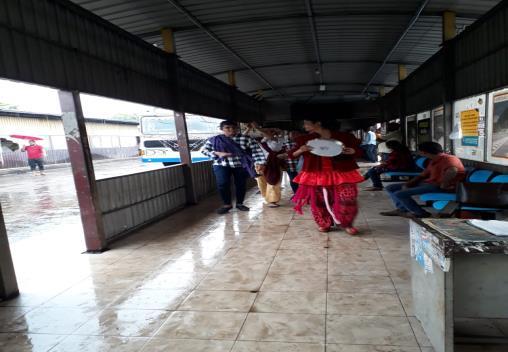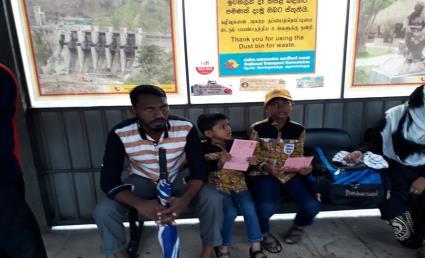 Sri Lanka - Colombo