Submitted by

admin

on Tue, 02/13/2018 - 11:02
We, Commemorate and celebrate the Miraculous Benediction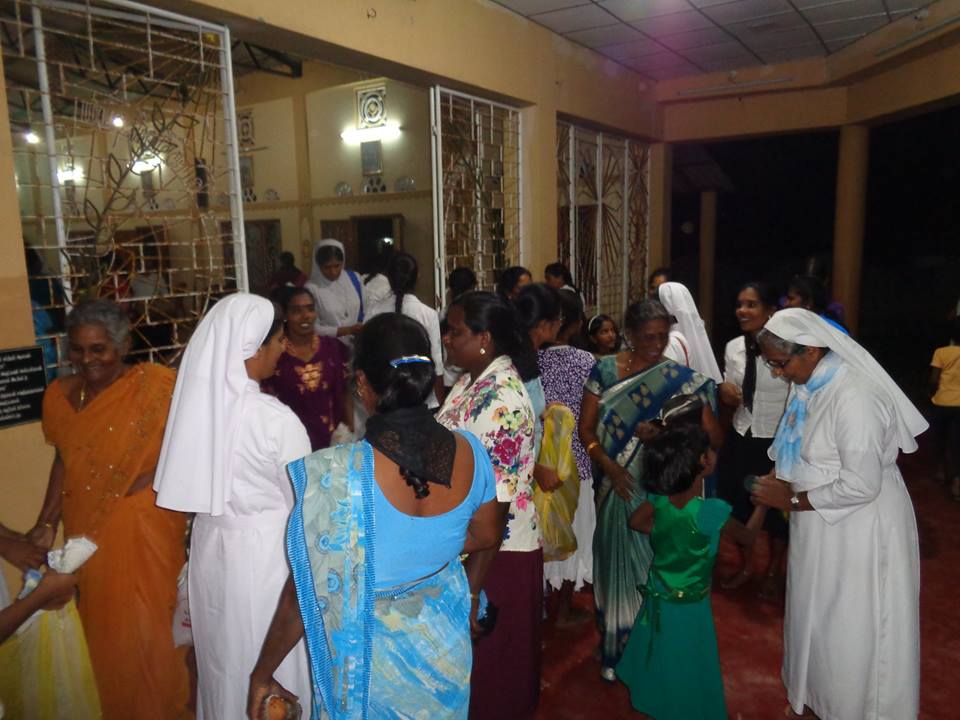 Commemorating the Miraculous Benediction has been an annual feature in the HF Units. But this second year of our preparation for 200th year celebration of our Journey with the theme "Deepening of our Spirituality", we have done it in a specific and unusual way. Suggestion / recommendation made by the International Bicentenary Team boosted our enthusiasm to do it in a more meaningful way.
Our local Bicentenary Team organized a programme to celebrate this event in a Colony called "ManianThottam" which has historical importance to our Religious Family as our first Holy Family Missionaries had landed, before they settled down in the now 'town area'. At present, this location is inhabited by people from various parts of the Northern region. We found befitting to celebrate our "Feast of Blessing" in this particular place.
Prior to this event on the 3rd , our sisters for two days visited 100 families there, listened to their life experience with its displacement, tales of woe; realities of their families; prayed with them, comforted and encouraged them, not to lose their faith and trust in God, and assured them of their togetherness.
On the 3rd of February , we, the Sisters together with the people offered the Eucharist in Thanksgiving- during the homily the parish priest Rev. Fr. s. Sebastian  OMI explained the need for laborers to serve the Church, the purpose of the Holy Family Sisters' presence there, and his appreciation for that.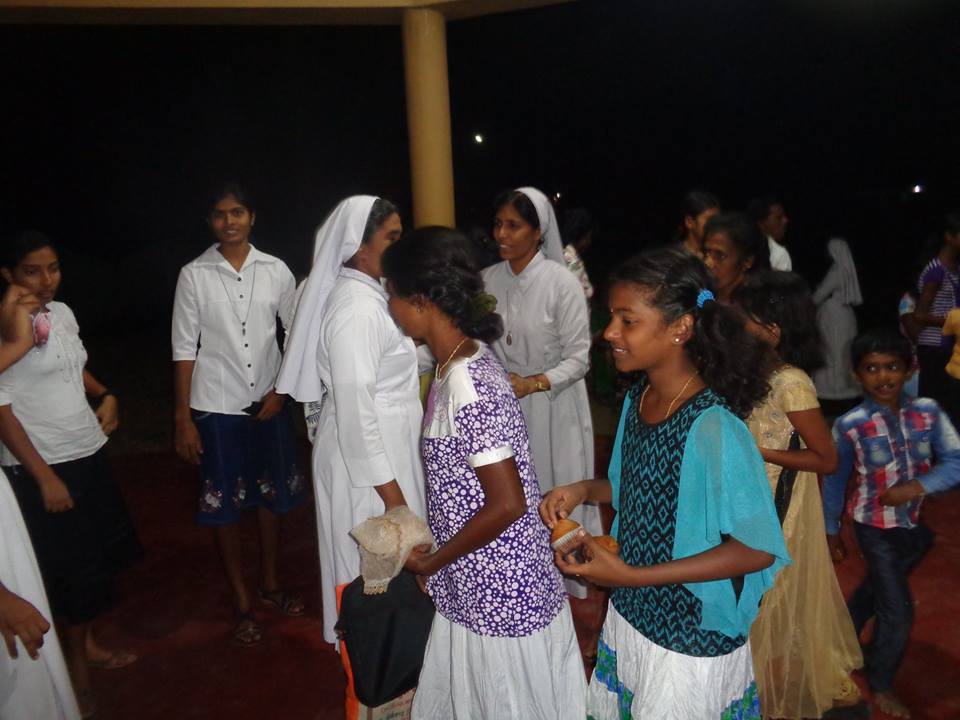 At the end of the Holy Mass, the sisters shared to the people, the beginning of the Holy Family Foundation here, the situation of the country then, that called for the sisters service and the challenge of our Founder, who was only a young priest had to face and the Miraculous Apparition Blessing sure sign of the Lord's approval of his work, and its effects throughout the past years … still at work until now. A play let was staged by the Sisters with the video presentation.
            Benediction and silent adoration followed. Participants at this event not only appreciated all that had taken place those three days, but also expressed their impressions what they had seen, heard in the following: 
Sisters' visit to our families was indeed a privilege.

We are happy about your visit to our individual families. As they couldn't visit all our families (because of the time factor), we wish you come back and finish visiting all our families, we also request that you come again, to continue to guide us rending your service in our midst.

You have listened to our stories, comforted us, to have been consoled.

We realize that our youth need guidance and direction.

We are delighted to understand as to how God had chosen the mischievous youngster Pierre BienvenuNoaillas as an instrument, to fulfill his plan, everything is possible with God.

The Miraculous Benediction is really a very special event. We understand that God can do anything; we believe that He continues to bless us all the time.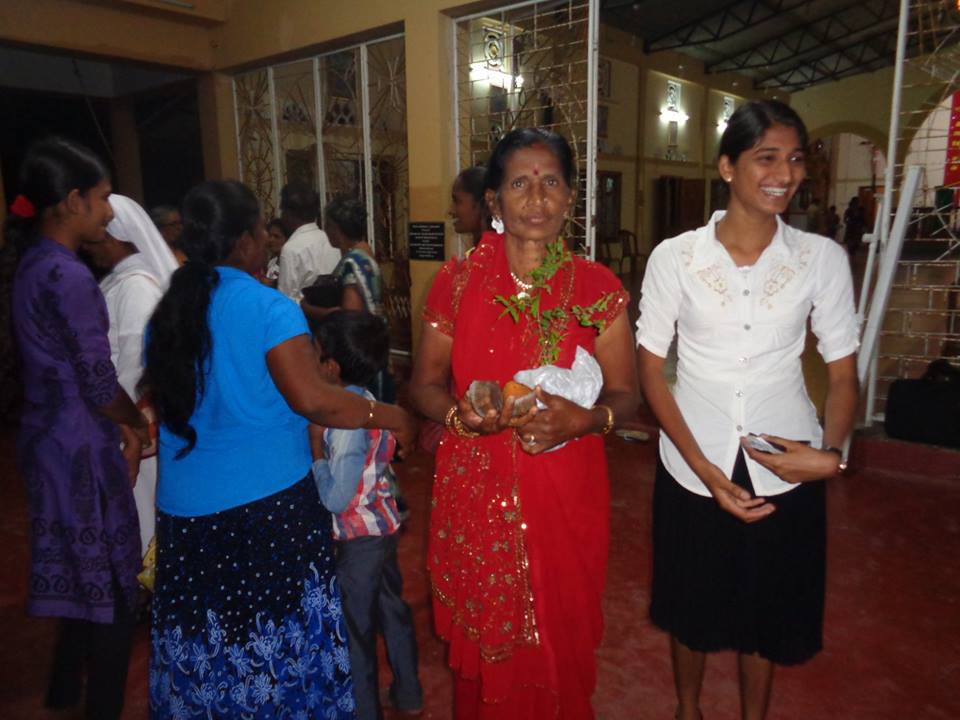 Sri Lanka - Jaffna