"Growth of a mustard seed": A reflective looking back of working with members of the Family of Pierre Bienvenu Noailles, and others, during the Pandemic.
The ways of God are very mysterious! One can lose hope, faith and energy in knocking on doors that seem very unyielding as regards ministry in the local area. Some time ago I explored the possibilities of having weeks of guided prayer in the Celbridge/ Straffan and Clane Parishes. While open to the idea, a small group of parishioners met and thought the parishes were not quite ready for one-to-one spiritual accompaniment.
Instead, we decided to put on reflective evenings for Advent and Lent. The members of the team were Charlie Flynn, Terri Coonan (two of our Holy Family members), John Farrelly, a Clane parishioner, and myself.
When Covid-19 struck in March, we finished the Lenten reflections via Livestream in an empty church. Up to a point, we had lots of people attending.
In the 'new normal' times, we needed to think of what we would do about the weekly Centering Prayer Group since we could not meet in person. John Farrelly, who is a wizard in technology, used his skills, and the group of 12-16 members from Clane, Maynooth, Westmeath and Dublin continue to meet each week on Zoom. It is open to anyone to join.
So far, we have facilitated three retreats. One took place in Clongowes Wood College before Covid-19, and the other two were online with people attending from a wider radius on Zoom.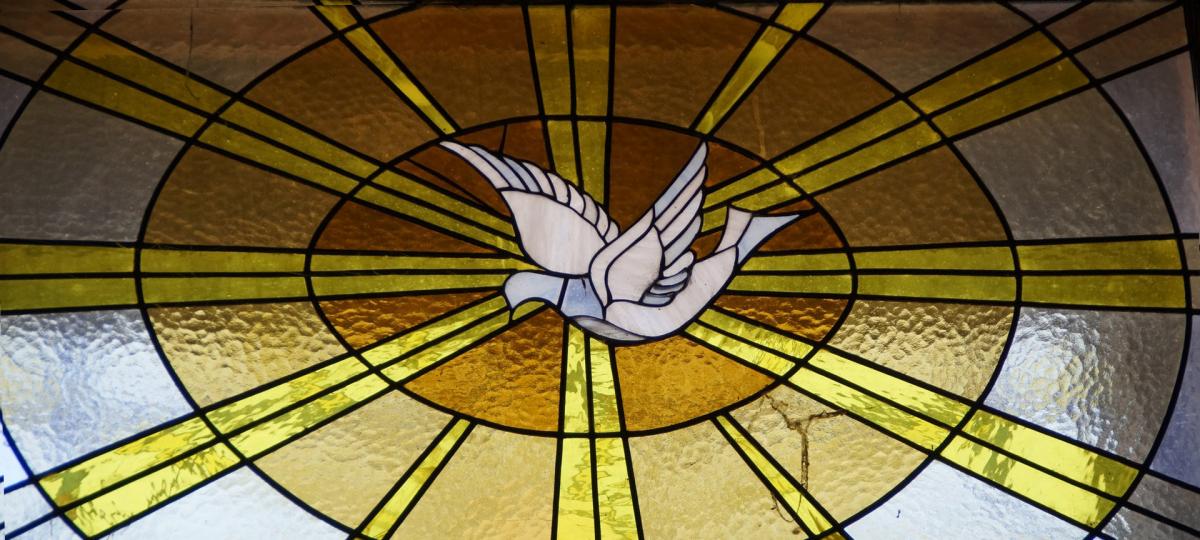 Moving out from the Parish, "Silence@Six" has emerged. This takes place daily at 6pm (Irish time) on a virtual Meditation Chapel site (https://meditationchapel.org/wisdom-chapel/). Between 50-80 people meet every evening for input followed by silent meditation. Those attending come from Clane, different parts of Ireland, UK, Canada, Iceland, Australia and United States. We now have a team of 11 facilitators, including Sr Anne Kearney.
One can imagine how supportive this daily meeting is to everyone and has introduced many people to meditation and contemplation in a new way. We have become a world-wide community. For many it is a life-line, especially for those with physical impairments. It is a profound experience and gives a great feeling of solidarity.
For Advent, a retreat took place over a weekend. On each Sunday, a Special Candle was lit by a representative from each continent. In Lent, there is an extended session once a week with some facilitators highlighting creation.
Our "Silence@Six" has now extended to a "Silentium Spiritual Practice Group" which meets on Zoom every Thursday night and a "Silentium Contemplative Sabbath Liturgy weekly.
Before the Pandemic, a Labyrinth beside the Church in Clane was created and has proved to be a source of great benefit to parishioners. A real joy for families who used it throughout the summer and, in lock-down times, it was another way of introducing children to different ways of praying.
We had 'great plans" to hold rituals and highlight care of the earth, but that was pared down to a Creation Ritual last September (with social distancing and masks) that took place outside our house in Clane, spearheaded by Sr Anne Kearney. Stones were beautifully painted that day and later placed on the labyrinth.
However, more important was the prayer, raising of awareness, and being together. The energy and joy in the group as they participated was a delight. It is hoped that this group, mostly from the centering prayer, could form the nucleus for working on climate change locally in the future.
Sr. Bernadette Deegan, Clane Community (Ireland)