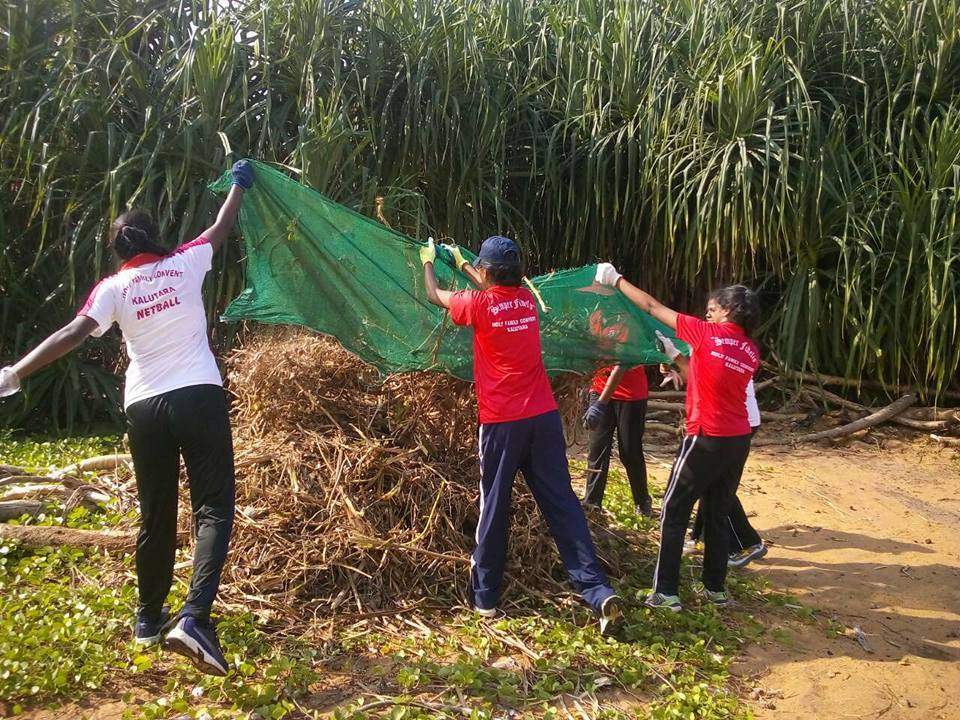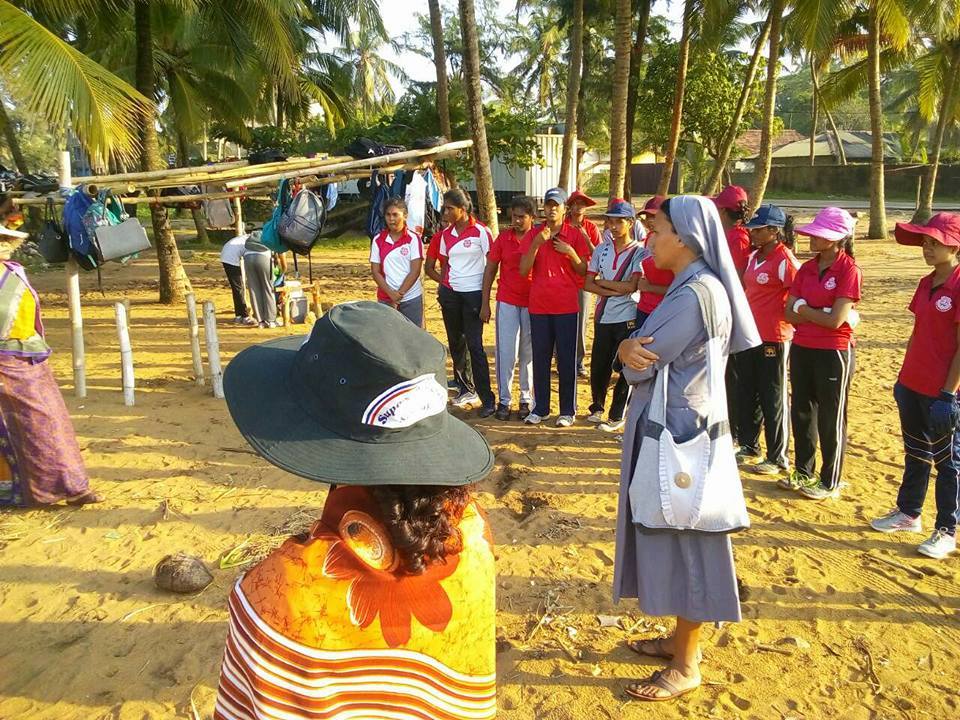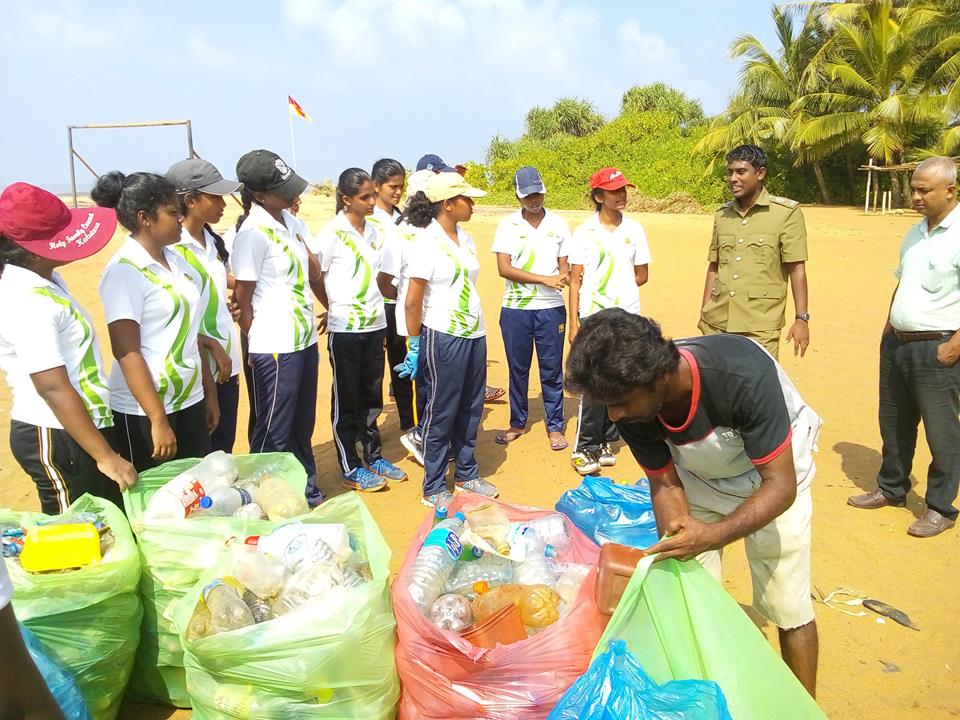 They are students of the Holy Family Convent of Kalutara. The School Prefects Union launched the "Green School" environmental reclamation project. Waste has been differentiated for recycling.
Colombo (AsiaNews) - Hundreds of Catholic and Buddhist girls gathered on the beach of Kalutara, south of Colombo, to collect waste. Most of them study at the Holy Family Convent of the town on the west coast of Sri Lanka. The students enthusiastically took part in the "Green School" project, an environmental protection and territorial revitalization initiative launched by the Union of School Prefects.
Speaking to AsiaNews Sr. Charitha Thandalage, in-charge of the Prefect Union, explains that the project responds "to the need to keep the environment clean".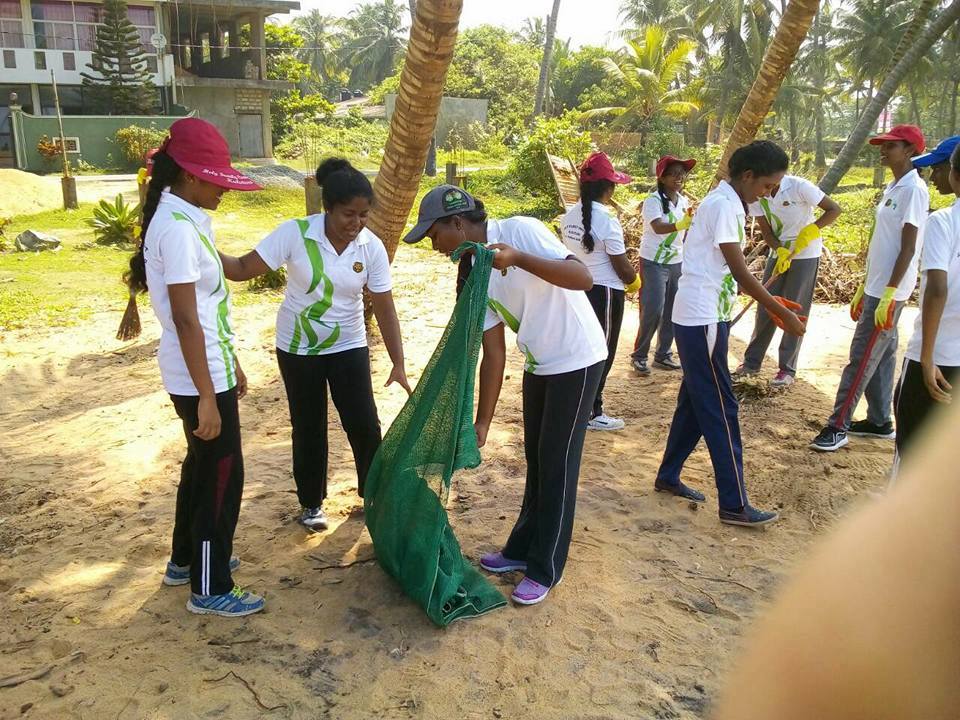 The sister reports that the site to be reclaimed was decided upon during an interview with the Kalutara Citizen Council, which proposed the Kalido Beach because it was highly polluted.
Sathya Chathurangani and Wasath Samaranayaka, Head Prefect and Deputy Head Prefect, say that, arriving on the spot, "we expected to only collect pieces of plastic and glass. Instead, there was also rubber, worn clothes, shopping bags, leather shoes, cans, jars and waste of all kinds. We collected everything and divided it among differentiated recycling bins. "
The young people were helped by a team sent by the City Council, which collected and transported waste to a disposal facility. At the end of the cleanup – which took four hours - the girls erected a signpost calling on people to keep the beach clean. "People destroy the environment destroy themselves and their children," it reads.
According to Sister Charitha, the initiative was used to "change our girls' attitude. They learned the lesson. Some people throw trash without thinking about the consequences for the beaches, sea water and the environment. Now they have realized that they shouldn't throw away even a bus ticket, because even that pollutes our mother earth. "
On the margins of the Green School project, a "Osu Uyana", a botanical garden, was planted in the school grounds. On October 27, on the anniversary of the birth of Pierre-Bienvenu Noailles, founder of the Association of the Holy Family, a small pomegranate plant was delivered to Sr. Priyanthi Jayatunga, head of the institute.
Melani Manel Perera