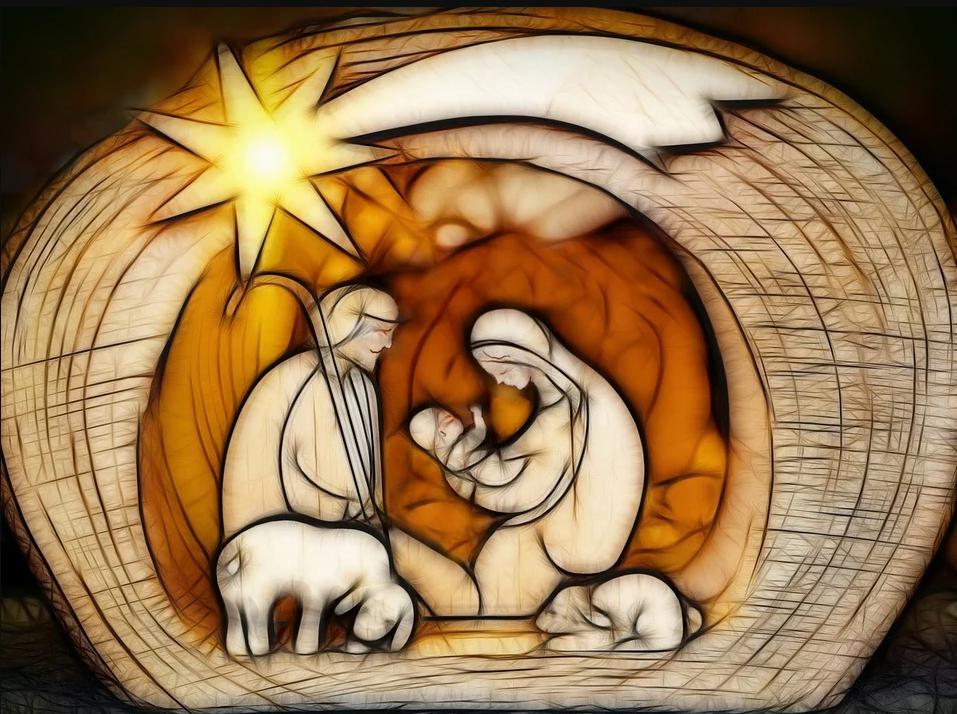 The people who walked in darkness
have seen a great light;
those who lived in a land of deep darkness—on them light has shone. (Is 9:2)
"Do not be afraid, for see, I am bringing you good news of great joy for all the people: 11 to you is born this day in the city of David a Saviour, who is Christ,[b] the Lord. 12 This will be a sign for you: you will find a child wrapped in swaddling clothes and lying in a manger." (Lk 2, 10-12)
"Come to the Child in the manger; there you will find your model... The Saviour has a special predilection for the poor. It was the inheritance he gave to Mary and Joseph and he chose it for himself... Therein lies the way of salvation"(Christmas Day Sermon. P.B. Noailles)
Christmas is the Mystery of the closeness of God who invites us to welcome the light and to go to meet him of joy and trust.
At Christmas we proclaim with joy that the Word became flesh and came to dwell among us. We believe that God dwells in every human being and in the whole Universe. He is Emmanuel, God-with-us forever.
Today, the world walks in a shroud of darkness because of the many conflicts and sufferings caused by our contradictions. In the midst of the uncertainties, there shines a LIGHT that will never be extinguished. This Light is Jesus who walks with us and embraces the whole human and cosmic reality.
Alternatives towards building a different future exist, even if the transformations are slow and sometimes seem almost impossible. Let us hold on to Christian hope and stay awake and committed to God's Project for Humanity: to make of us all one family.
Let us go to Bethlehem and with Mary, Joseph and the Shepherds contemplate the Immanuel. They believed in the Promises, even if they only saw a new-born wrapped in swaddling clothes.
May the Light of the Emmanuel guide our steps on paths of peace and reconciliation in 2023.
To all a Blessed Christmas and a Happy Feast of the Holy Family.
Ana Maria Alcalde